Joel Magid's Pyramids
(LP/Download)
PNM#009 - Release Date: TBA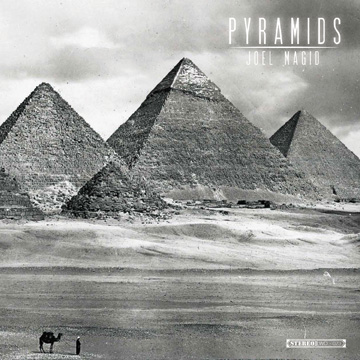 DOWNLOAD CODE REDEMPTION can be found below! (Download cards can be found in with the purchase of a vinyl record , once available).


From the first refrain on Joel Magid's new album, Pyramids, it's clear that this record is different from his earlier work.

Leaving behind (for the most part) the blown out vocals of Hyenas, Magid's third album plays heavily with new production techniques, showcasing Magid's ability to incorporate psychedelic elements into pop-like formulas.

The result of this combination is potent: after listening to Pyramids, you will wake up with these sugary tunes playing in your head, hum them at work, or sing them while walking to meet your friends at the bar.

In addition to the infectious melodies, Magid's songs—as always—are structured around intelligent lyrics, making Pyramids even more of a pleasure to listen to over and over and over.

We think you'll love this album.

Enjoy.